Hazel
Powdermill Look With Me at Metamorphic (25.9.06)
Ch Inixia Wily Willum x Powdermill Look At Me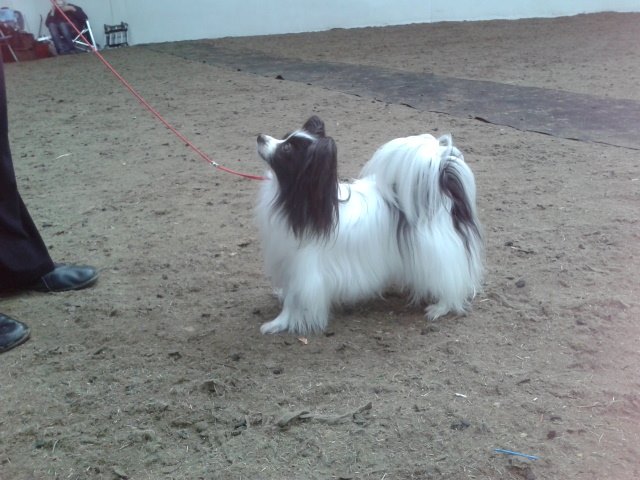 Hazel enjoying showing at Southampton Show January 2014 - now a Veteran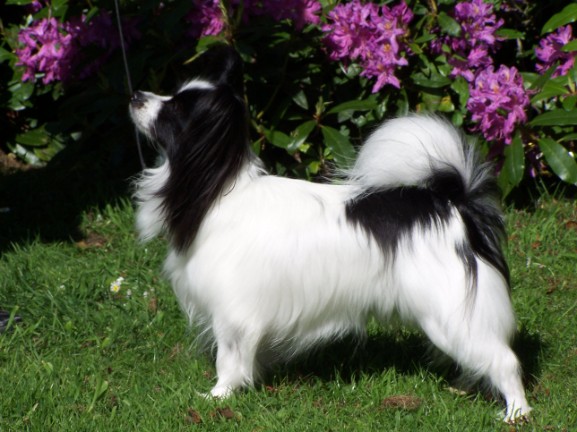 Our grateful thanks go to Ruth and Ann Weston for breeding her and entrusting Hazel to us.
Hazel didn't really enjoy the show ring as a puppy, but came into her own after having her 1st litter in 2008. She is an excellent mother and has given us 15 puppies from four litters - 9 of which have qualified for Crufts (the other 6 haven't tried)
Hazel is playful, her favourite game being 'tug' with a 'sock'. She is also an exercise junky running round the fields with all the others chasing her, this is a good thing as she also enjoys her food!
12.2.12. Hazel - 3rd in Limit at Joint Papillon Club Championship Show
*******Qualified for Crufts 2013********
Hazel gained her Bronze Good Citizen's award in 2009 (with very little training) She is now working towards her Silver. Like a lot of Papillons she is very intelligent. She has taught us lots too...
Hazel is now being lightly shown, but we look forward to showing her again in veteran.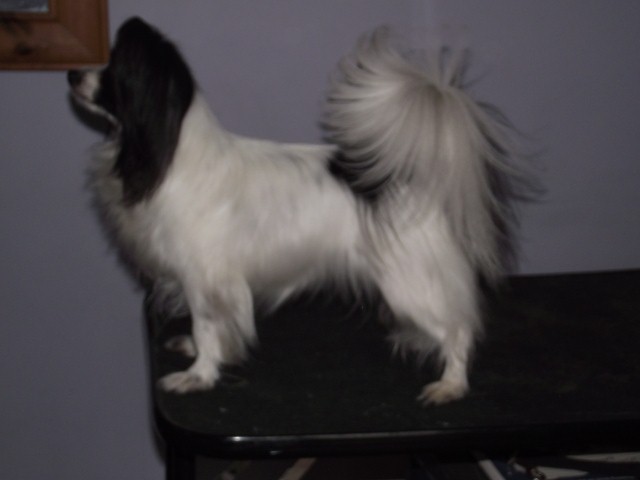 6.4.12 Showing the rest how it should be done :o)