Sarah
Champion Metamorphic Delivered 8.12.10
3CC, 3RCC
Papplewick Petroglyph x Powdermill Look With Me at Metamorphic
Sarah July 2015, after being awarded her 3rd and crowning CC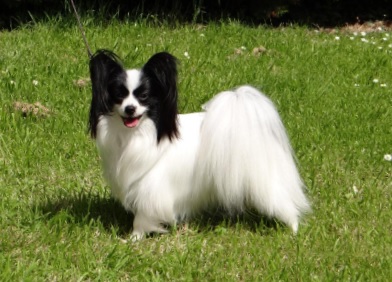 Sarah aged 3.5 years RCC at Three Counties Show
Many thanks to judge: Phil Shirley
Right - jumping as only Sarah can!
RCC at SoE Papillon Club Aug 2015 - Judge Phil Shirley
CC at Northern & Eastern Papillon Club July 2015 - Judge Carol Lees
CC at Papillon Club Show April 2015 - Judge: Amanda Bruce-Jackson
CC at LKA Decemebr 2014 - Judge: Francis Yeoh
RCC at Paignton August 2014 - Judge: Ruth Johnstone
RCC at 3 Counties June 2014 - Judge: Phil Shirley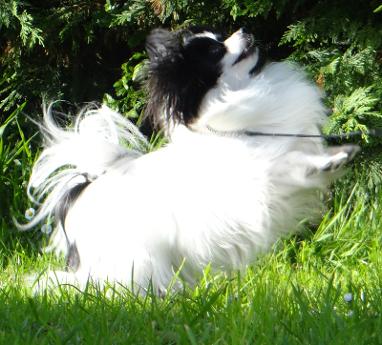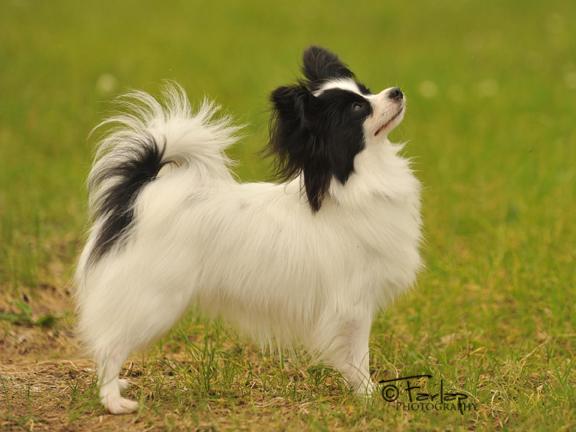 Sarah - Metamorphic Delivered 19 months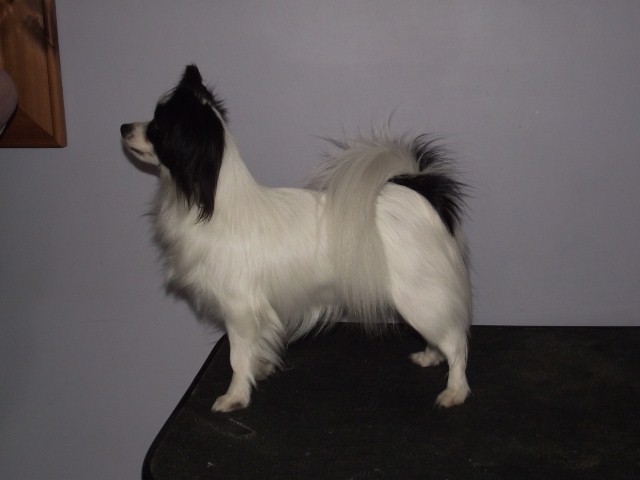 (left) I do believe we are getting there with standing on the table - now to do a triangle with all 4 feet on the floor!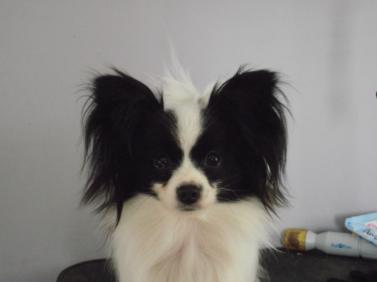 Sarah RBPIS at South Wales Papillon Club 9th October 2011
Judge: breed specialist Rosemary Aryis
1st, Puppy Bitch, 1st Novice Bitch, Best Bitch Puppy and Reserve Best Puppy in Show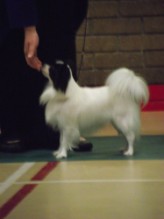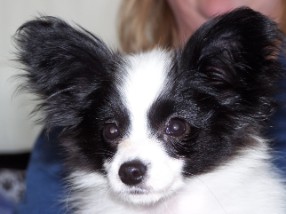 Sarah will made her debut in the show ring at Three Counties in June 2011 - the whirl wind was let loose! (we will not be trying obedience with this one!)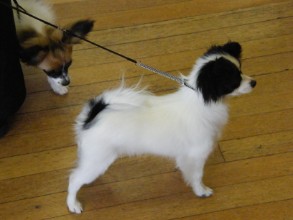 This picture (to the left) taken at 17 weeks - not bad when we're going through the ugly stage!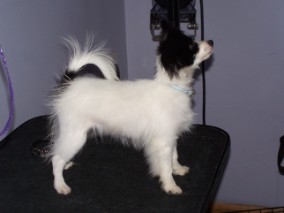 (above) the table work is improving(20 weeks)
(left) 14th May at South of England Papillon Club Open show - practicing for when we can do it for real :-) (23 weeks)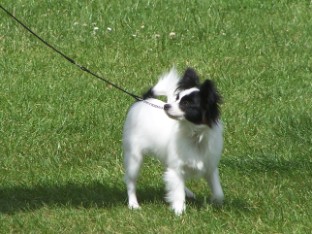 Sarah qualifying for Crufts 1st time out at 3 Counties June 2011. Our grateful thanks to Angela Skelton for appreciating our very green puppy.
(left) attempting a show stand. Sarah is not an easy dog to show but huge fun........
Sarah showed her socks off at Windsor (3rd July 2011) - 2nd in Minor Puppy Bitch